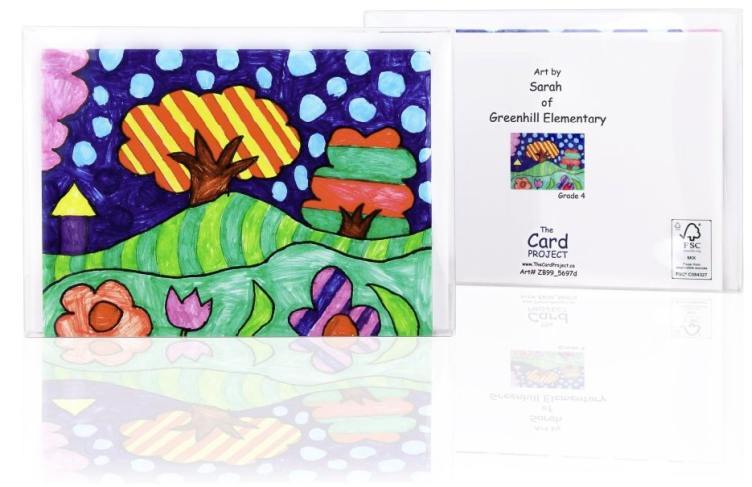 The Cards
The front of the cards proudly showcases your art.
The back of each card is personalized with the artist's name, age, grade or year. You can also add a title for the art.
The cards measure 4.5" by 6" and are printed on quality FSC-certified cardstock.
Sets of 12 cards and envelopes are packaged in clear gift boxes.
Alternatively you can order clear sleeves of 4 cards and envelopes. This option is ideal for those who want to order a selection of their children's cards.
Year Planner - January 2022 to December 2022
Enjoy your art every day on the cover of your personal year planner!
The year planner covers the period January 2022 - December 2022.
Each planner opens to the year-at-a-glance.
Start each month with month-at-a-glance double pages.
There are blank pages for notes or bullet journaling.
Each week is shown across 2 pages.
There is a list of Canadian holidays at the back.
The year planner measures 6.125" x 8.25" and has 162 pages.
The clear plastic bookmark clips in to make finding your place super easy!
New! Canvas Bags
You are sure to turn heads with your art printed on one side of our new canvas bag!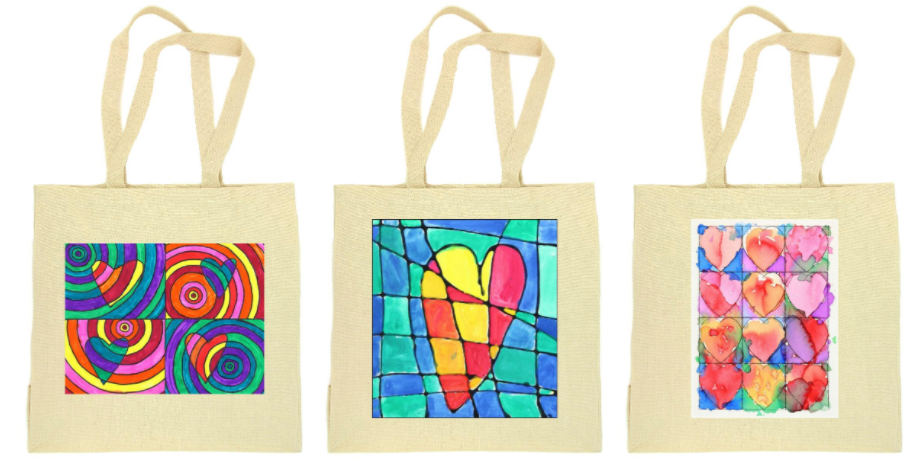 One side of the bag features your own art.
The bags are made of 100% cotton canvas.
The bag measures 14" x 15" with a 3" base.
The Notebooks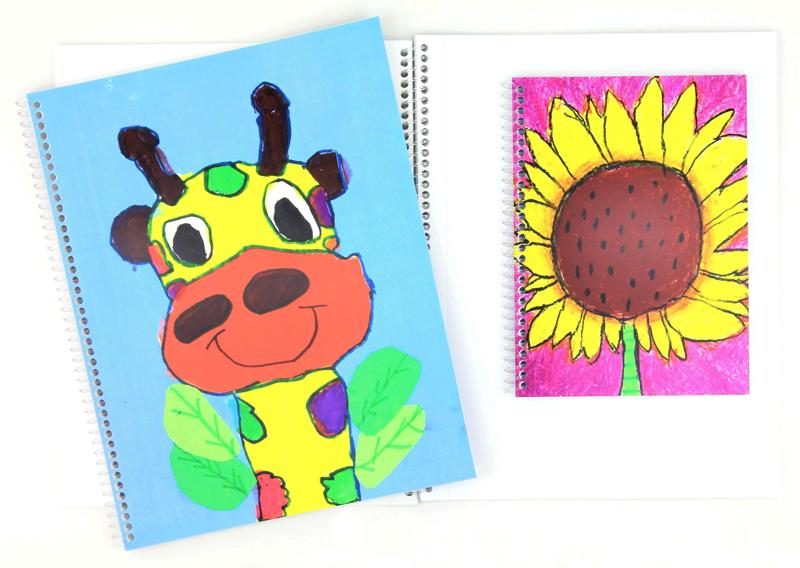 Show off your art on the cover of a lined notebook and sketchbook!
The front cover features your own art. The back shows the artist's name and a thumbprint of the art.
The sturdy covers are very durable.
The pages are perforated so that they have neat edges when removed.
The small lined notebooks (5.5" x 7.5") have 120 lined pages.
NEW! The large lined notebooks (8.5" x 11") have 120 lined pages and a vertical margin.
The sketchbooks (8.5" x 11") have 80 pages of thick, quality paper. They are ideal for sketching, marker pens, oil pastels and crayons.
The Gift Sets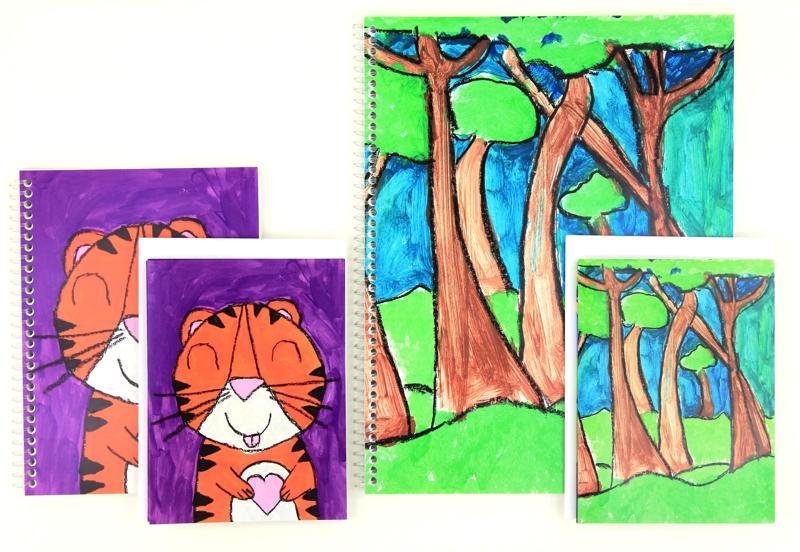 The cards and notebooks make fantastic gifts! A gift set combines a sketchbook or lined notebook with a sleeve of 4 cards featuring the same art.
Art Prints
We make beautiful reproductions of your original artwork. We use fine art paper with the vibrant colours of CMYK toner.
Our Via Felt paper offers a gorgeous felt pattern.
The heavier grade paper offers substance.
You can choose any size (up to 8.5" x 11") for your print or select a size that will fit common pre-cut mat sizes.
High Resolution Digital Files
We've made a high resolution digital file of your art. The sky is the limit with this super special data! Now you can display your art on mugs, mouse pads, T-shirts, or make a desktop background for Mom and Dad!
eCards!
Send your art and a special message by email.
Each eCard proudly shows your art with the artist's name.
You can send a custom message to each recipient.
There are NO ADS!
We do not share any email addresses with third parties.
An unlimited number of eCards can be sent for 6 months.
Pre-stretched Canvas Prints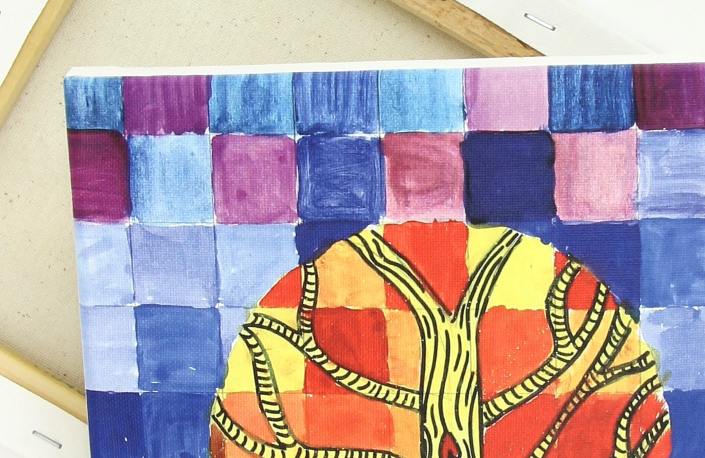 Our pre-stretched canvas prints are mounted on a solid wooden frame, ready to hang on the wall. The textured canvas shows off the art beautifully!
The canvas print is 9" x 12" .
New! Mouse Pads
The children's art brightens up any desk!

The mouse pad measures 7.75" X 9.25".
The top is soft fabric with a 5mm thick rubber underlay.
The corners are rounded.
3 different layout options are available all featuring your art.