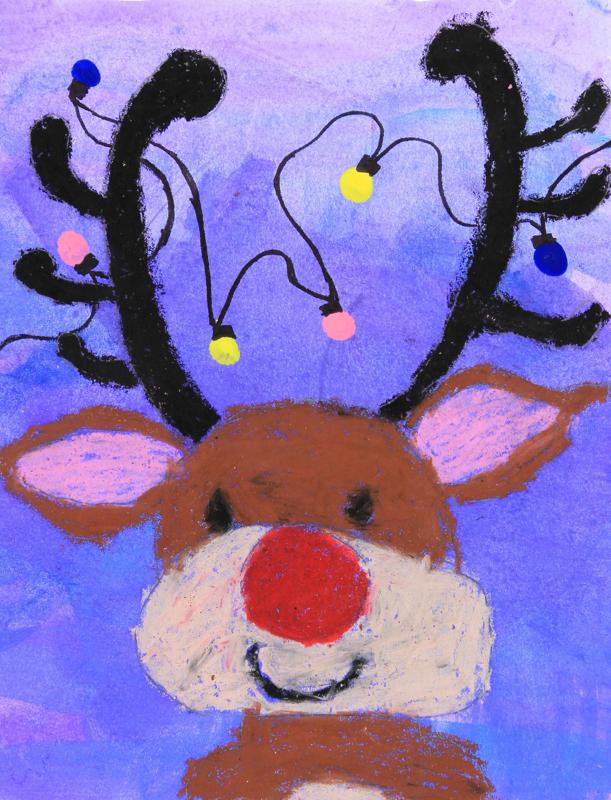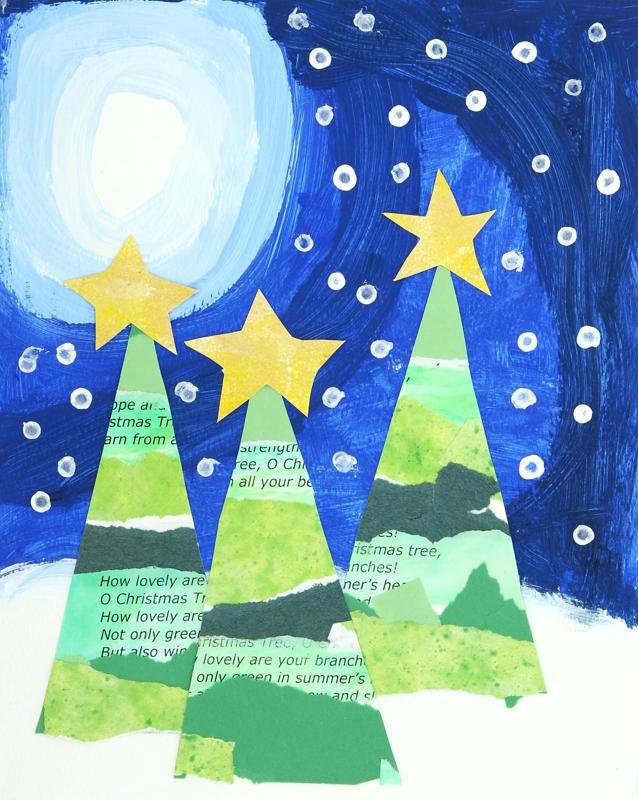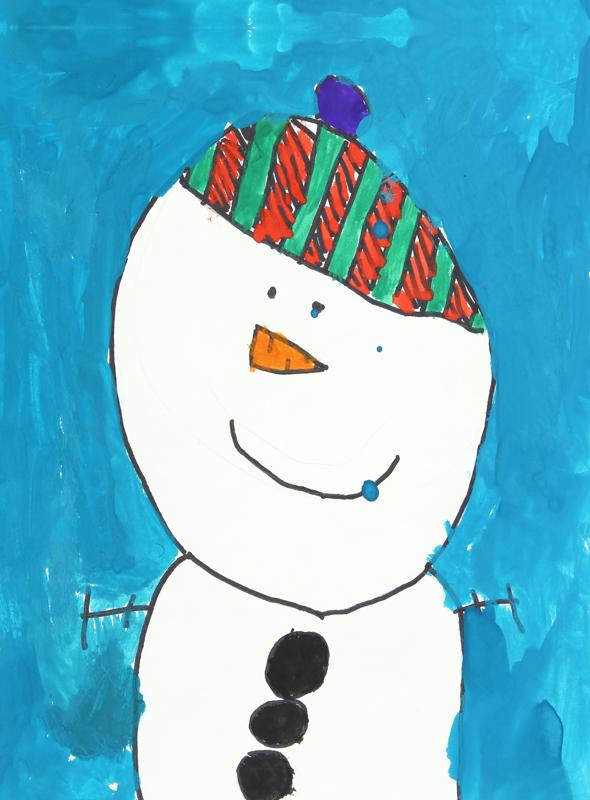 The Card Project: a highly successful and hassle-free fundraiser!
Are you looking for a new fundraiser that focuses on the children, is a lot of fun and will have a high participation rate?
The Card Project delivers all this and more! We proudly publish children's art on greeting cards, notebooks and digital art prints.
The Card Project is a highly successful fundraiser. It is a fun, creative and child-centered activity that is enthusiastically supported by both parents and teachers. Our premium products offer a unique way to showcase children's art. We offer products that families use and share with pride!
In a nutshell, each child creates a piece of art. The Card Project turns these masterpieces into professionally printed greeting cards. Every child receives a free (usable!) card showcasing their own art with their name and grade printed on the back. Parents can order more items online through our website. The orders are delivered to the school.
Why Us?
Our aim is to make this the easiest fundraiser you have ever run! You will be amazed at how little work is required to raise a significant amount for your school.
The Card Project is a lot more than making cards and raising money. There is a very positive atmosphere around it. The children simply love seeing the art that they have made turn into beautifully presented greeting cards. It is hard to keep them in their seats when the sample cards arrive!
What The Card Project offers:
Every child receives a free, usable, professionally printed greeting card. Their own art is showcased on the front of the card and their name is printed on the back.
We cover all the processing, printing and packaging costs.
Orders are placed online through our website. No more hunting down paper order sheets!
Parents pay for their orders online. We carry all banking costs.
We provide real-time and detailed records of all the orders received.
We support the Fundraiser Coordinator by providing posters, templates for newsletter articles/emails, sample cards and notebooks for display.
We provide "Teacher Kits" which include sample cards, name labels for the art and guidelines for the art projects.
There are no restrictions on the type of art or the size of the "canvas". We want to encourage the creative process and allow this to be a true artistic experience.
How it works: simply and easily!
Every child creates their own unique piece of art. The teachers use regular art activity time to work on their choice of art project. It is worth putting some thought into selecting the art project as a successful project will greatly benefit the outcome of the fundraiser.
The Card Project provides stickers with the children's names for easy labelling of the art.
Once we receive the art, we make a free card for every child. This means that every child will take home a free, professionally printed card featuring their own art. Every card is customized with the artist's name and grade. We provide a cover letter which explains how parents can place an order if they so choose.
Orders are placed online. No teacher or volunteer input is required!
The orders are delivered to the school. They are clearly labeled and sorted by Classroom / Division for easy distribution.
The Role of the School Coordinator
This fundraiser is most successful at schools that have a key person (coordinator) who actively works with me to generate a great response.
The coordinator will:
Talk with the teachers to ask for their support in running The Card Project
Discuss our guidelines / tips for art projects with the staff. This ensures that the art will come out beautifully on the greeting cards.
Discuss themes for the art projects. Most themes make great cards (and sales!) but we recommend avoiding self-portraits. If in doubt, ask yourself: "Would you order cards with this theme / subject?"
Provide an Excel spreadsheet of students' first names and Grade / Division.
Provide a list of the teachers' names so that I can prepare the "Teacher Kits" and gift cards for each class.
Ship or deliver the art to me. (This is the only cost to the school.)
Put up posters and make a display using the sample cards and posters that I provide.
Send out newsletter information to the school community using templates that I provide.
Be available, or organize another volunteer, to hand out the extremely well-organized orders to the classrooms
Ensure that we run The Card Project at a time when the school is not busy with other fundraisers as this diminishes the response to the fundraiser.
Fundraising potential with The Card Project
The amount you can expect to raise depends on:
the size of the school
advertising and good communication with parents (we provide posters and templates for newsletter articles to support you in this)
the quality and subject matter of the art (we provide guidelines and our website provides links to great art projects.)
The participation rate typically varies between 55% and 80%.
Our cards are priced at $20 per box (with discounts for orders of 2 boxes or more). The small lined notebooks cost $18 each, or $16 when more than one lined notebook is ordered. The large lined notebooks cost $20 each, or $18 when more than one large lined notebook is ordered. The sketchbooks cost $18 each, or $16 when more than one sketchbook is ordered. Based on a student population of 400 with a participation rate of 60% (on the conservative side), the school can expect to raise at least $1000.
We would love to bring this creative project to your school and partner with you to raise funds. The Card Project will pay 20% of the total order value (excluding the discounted staff orders and excluding sales tax).
There is no registration fee to run The Card Project. However, there is a minimum outcome requirement. This is waived for schools that are running The Card Project for the first time.
A few last points...
The original art is handled respectfully and will be returned.
Siblings, parents and friends are welcome to submit their art too.
The children's art is only available for purchase by their own families and the school's staff.
Also, we greatly appreciate the teachers' support in this fundraiser. As a token of our thanks, we give the teachers a complimentary gift certificate which allows them to choose some cards or a notebook.
I would be delighted to bring The Card Project to your school. If you have any questions, please contact me at Marcelle@TheCardProject.ca or at 604 924 2660.I look forward to sending further information about the timelines for the Fall and Spring.
Regards,
Marcelle
Reviews
Thank you, Marcelle! I am so pleased with my order, it is all so beautifully done. A really lovely fundraiser for sure!
Wendy G - Parent at JAM
5 Jun 2018

Your organization of the sets of cards was very smoothly done and we have sent each package out to the classrooms during the lunch break to give teachers the full afternoon to explain the order process, and enjoy the fun of opening these treasures. It's been like Christmas for many of the kids and teachers.
Tess S - Coordinator at MJ
4 June 2018

The sample cards arrived yesterday at day end so we handed them out today... the kids were excited!
Thanks so much for everything... it was all beautifully organized and explained for today's delivery... you run a top-notch business!
Looking forward to next time! (What is the deadline for a December delivery?)
Malinda H - Coordinator at MM
9 May 2018

I received our fundraiser cheque today, thank you so much! I think it is so awesome to have our kids' artwork in great, usable formats. My son loves his journal with his art on it. :)
Thanks for the great support and very smooth fundraiser!
Lindsay - Coordinator at WN

The orders arrived today. I distributed them this afternoon and most orders went home today. Thank you for having everything so well organized as it made it so easy to distribute! Students and teachers were excited to receive their orders and I received a lot of compliments from teachers who were so impressed with not only the project but the quality.
A big thank you from PAC for helping us make this such a successful fundraiser, and one that was really loved by students, staff and parents. It was a pleasure working with you! You really made my job an absolute breeze.
Jessica B - Coordinator at SC
7 May 2018

We were thrilled with the response to this fantastic fundraiser. There have been so many positive comments from families about how much they loved this fundraiser, and they showed it! This was by far our best performing fundraiser in both participation and sales we've had at SC.
This was such a fun and meaningful fundraiser. The way you've organized this fundraiser made it so easy to run, and we really appreciated your support throughout- thank you very much from myself and PAC! We look forward to sending kids home with their treasures once they arrive!
Jessica B - Coordinator at SC
20 April 2018

We loved it. I wish I ordered 10 more!
Thanks,
Elizabeth S - Parent

Thank you ever so much!
This is my favorite fundraiser & love that it celebrates our children's art & inspiration.
Rachael L - Parent

The cards arrived today and they are beautiful.
I have never seen or experienced a business with such fabulous organization and clear communication. We will definitely be making this an annual tradition and passing your name on to other schools.
Christa R - School secretary RC
25 November 2017

Subject: Re: The Card Project - Fundraiser Report
Wow! Thank you for your efforts. Very successful and always a much appreciated fundraiser in our community.
Jacqueline - PAC at BY
14 December 2016

Thank you very much for all that you have done! I am already getting all the feedback from relatives all over Canada who have received the cards and they absolutely loved them. Hope to see this next year too.
Kim P - PAC at BY

Awesome!
Thank you so much.
Beautiful products. Wonderful concept. Inspired fundraiser.
Joshua L - Teacher at LE
11 December 2016

I have received lots of positive feedback about the project - and ease of ordering. I can't wait to hear how the sample cards go over!!
I wanted to share with you that we are designating funds raised with these cards to cultural programming at the school. It seems like a great fit.
I love this project - the world needs more beautiful, more colourful, and more from the heart creativity.
Deb D - Coordinator at LE

I just wanted to send a quick note to say thanks for the amazing final products! The whole school is thrilled about this project, and all my students were so tickled to see their art come to life. I can't thank you enough for another great year, and hope that this is the start of a long-term relationship between TJ and The Card Project. The whole process is just so smooth and easy, which is important when dealing with a school our size (and still growing, if you can imagine!!)
Thank you so much! We love our cards!
Kathryn D - Coodinator at TJ

Everything arrived on Monday and was distributed that same day. The staff enjoyed the easy and clear organization of the packages.
Thank you for everything. I think it was a big success!
Susan J - Coordinator at CC
2 December 2015

Subject: LOVE THIS PROJECT!!!
Just to say I'm so glad you brought this project to RR - I love the cards and also the lined notebooks - a great mothers day gift!
Thank you!
Caroline L - Parent
25 April 2013

I just wanted to send you a note for all your hard work helping to coordinate all of us.
You are such a pleasure to work with - so patient and flexible with all of our 'special' requests. You made the whole process so easy.
I can't wait to see all the finished products (and the final fundraising amount)!!
Laura T - Coordinator at LD
19 October 2012