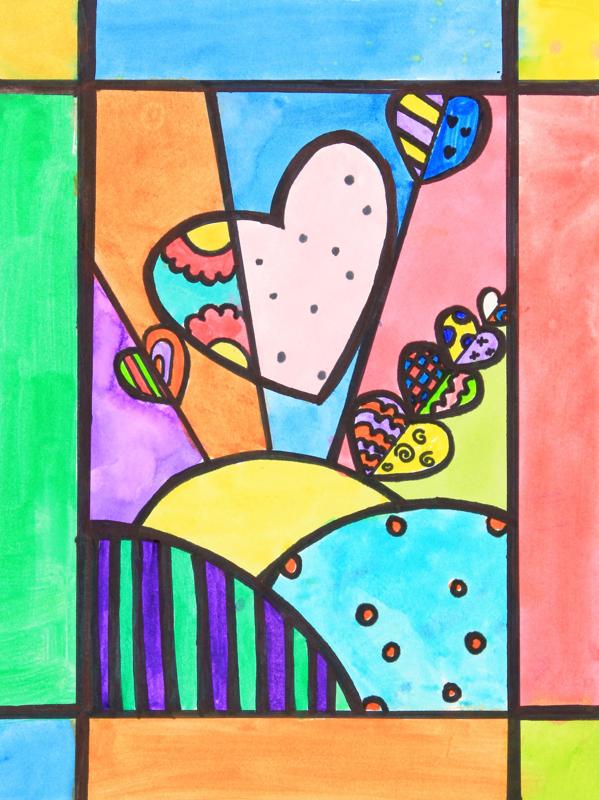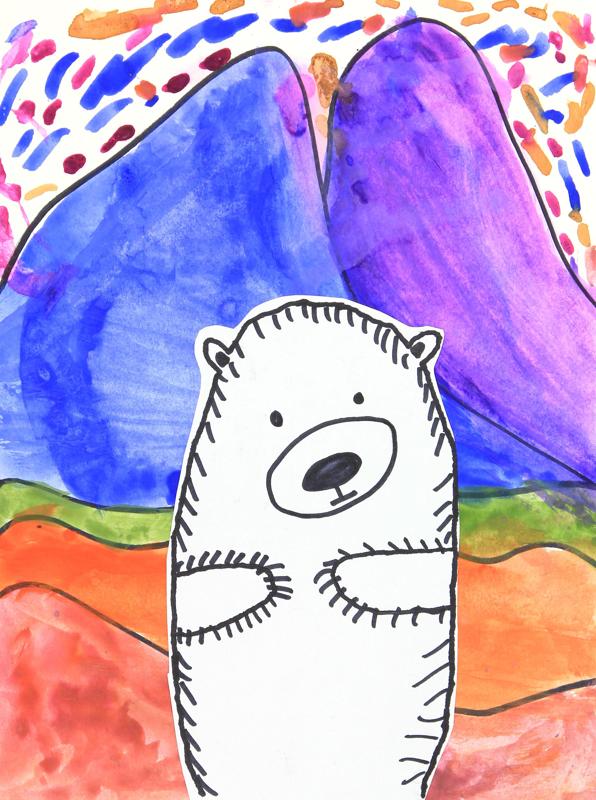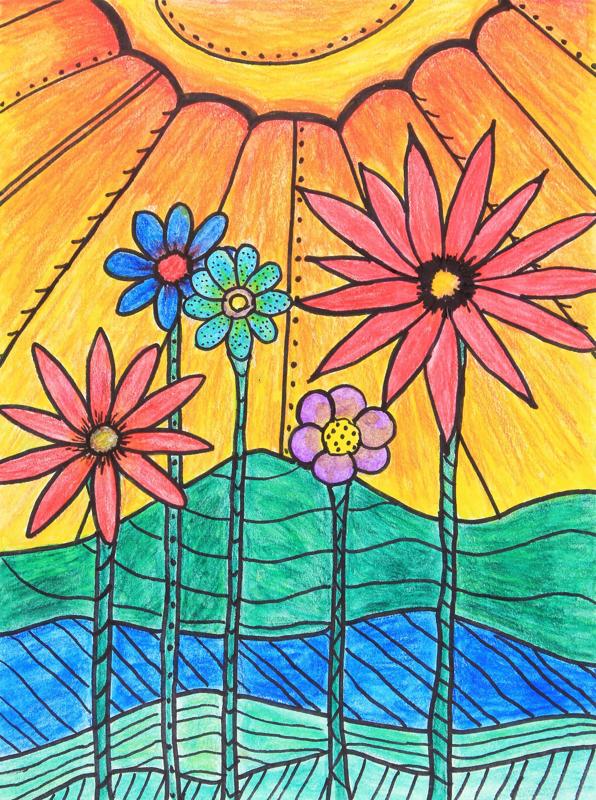 Tips for Art that Makes Great Cards
These tips will ensure that your art project turns into beautiful greeting cards!
Paper and Proportions
You can use any size paper. However, the shape of the paper is important!
Rectangular paper is best.
The cards are rectangular. So square or tall, thin art does not fit well on the cards.
You can use larger pieces of paper: 8.5" x 11", 11" x 14", 17" x 22" are all good.
White or coloured paper works well. Black paper makes for darker cards.
Try to keep any writing or critical design elements at least 1/2" away from the edges of the design... or it may be cropped during printing.
Choosing a Theme
Parents are proud to share the cards with family and friends.
When deciding on a theme, think: "Would I use cards with this art?"
Most themes are very successful, but NOT self-portraits.
Vertical or Horizontal?
Both vertical and horizontal art work well on the cards.
Keep in mind that vertical art fits best on the covers of the notebooks and sketchbooks.
Colour and Media
Simple, bold and colourful art makes the best greeting cards. Contrast is good!
Media that work well:
paint
oil pastels
markers
charcoal and chalk
Borders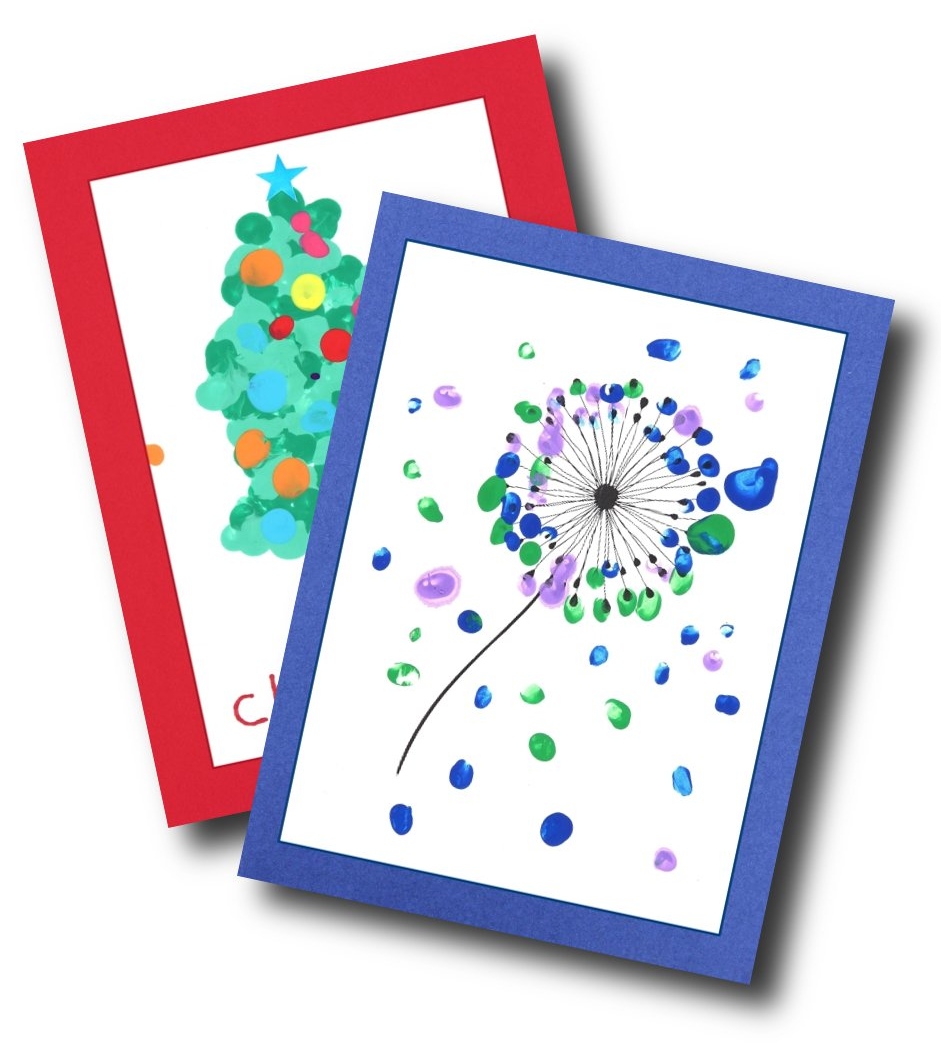 It's not necessary to mount or frame the art. If you'd like a border on your cards, simply attach a note to the art for your class or email me at Marcelle@TheCardProject.ca.
Collage
Collage projects make stunning cards!
Objects should be firmly pasted onto the paper.
Things to Avoid
Pencil crayon - it comes out disappointingly faint and dull.
All things FLOURESCENT: paints, paper and markers - the colours don't reproduce well.
Please do not seal the art with shiny, glossy products.