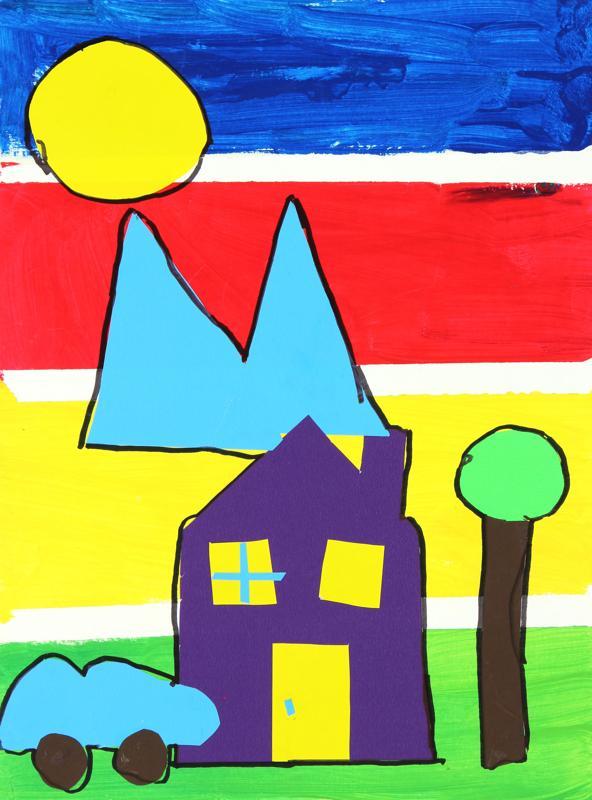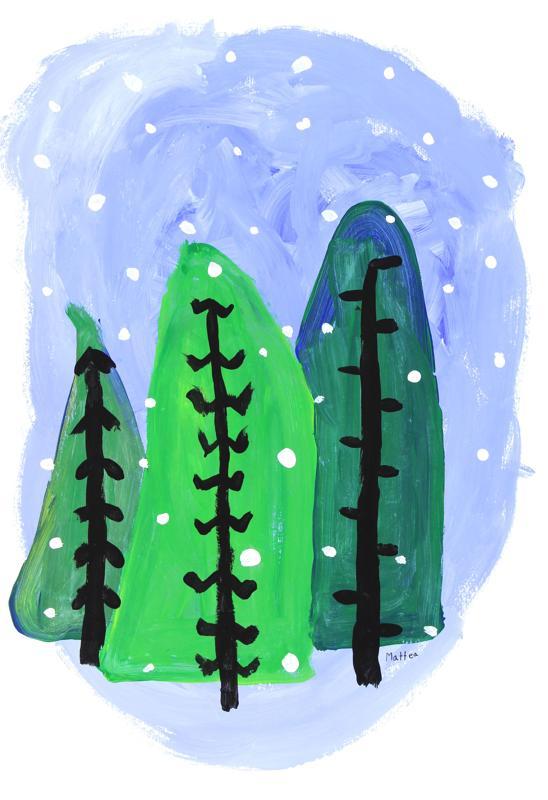 Turn your art into greeting cards!
December 2013 Update: We have had a fantastic response this year! Thank you for your orders! We hope you enjoy using your cards and notebooks.
The deadline for December delivery has now passed. If you would like to order more cards or notebooks, we will have them printed by January 31, 2014.
Thank you for supporting your school in this fundraiser.
The Cards
The front of the card proudly showcases your art.
The back of each card is personalized with the artist's name, age or grade and the title of the artwork.
The cards are printed on quality FSC-certified cardstock. Paper is a renewable and recyclable product and this paper comes from healthy forests and strong communities.
Sets of 12 cards (4.5 x 6″) and envelopes are packaged in clear gift boxes.
The Notebooks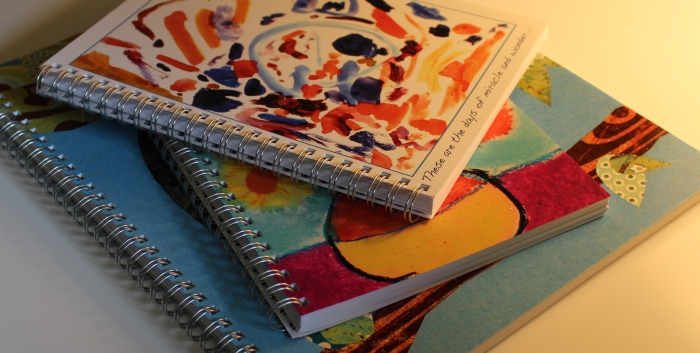 Show off your art on our new notebooks!
Choose between notebooks and sketchbooks.
The covers are laminated for extra durability.
The pages are perforated so that they have neat edges when removed.
Quality thick pages in the blank book are suitable for sketching, markers, oil pastels....
The front features your own art.
The back shows the artist's name and thumbprint of the art.